Post by coke & comics on Dec 29, 2014 11:48:10 GMT -5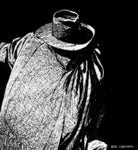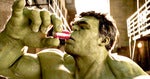 Avengers
annual 7
"The Final Threat" by Jim Starlin and Joe Rubinstein
1977 (Marvel)
I feel like my favorite comics come in pairs. There's something from the '90s which was my first exposure to something. And then there's an original comic the '90s story draws from which is more original and often better in many ways.
I love Ultimate Spider-Man and the Lee/Ditko Spider-Man. I loved Kevin Smith's Daredevil long before I read and loved Born Again. I loved the Harras/Epting Avengers before I loved the Thomas/Buscema Avengers. And I loved Infinity Gauntlet long before I ever read the original Thanos Saga, and this, its climactic chapter.
I appreciate Starlin's Captain Marvel work but find it rough around the edges. He still seemed to be figuring a few things out. It's Warlock that I really think nailed it. The Magus Saga is just one of those great things, with a great ending, a bizarre cosmic suicide.
And then there's this, in some sense the definitive superhero epic. Highest of stakes, toughest of villains. Earth's mightiest heroes united against Thanos, who has turned the soul/infinity gems into a weapon capable of destroying stars. From the dramatic foreboding of the opening pages to the epic cosmic battle, all finally punctuated by bringing Warlock's strange death full circle. As brilliant as the original death was, seeing it from the other side is a powerful experience.
Is this my favorite single issue ever? Almost, but not quite. There's Amazing Fantasy #15 and Astro City #1/2 and Usagi Yojimbo #93. But none of those were eligible for this particular competition. So this wins.
For those who want to read the original Thanos Saga, a guide:
The main saga:
Iron Man #55
Captain Marvel #25-34
Strange Tales #178-181
Warlock #9-15
Avengers annual 7
Marvel Two-In-One annual 2
Death of Captain Marvel
Tie-ins of varying importance.
Marvel Feature #12, Avengers #125 (tie-ins to Captain Marvel story)
Daredevil #105-107 (origin of Moondragon, ties in to Captain Marvel story)
Logan's Run #6 (Unimportant Drax/Thanos story, takes place between the Captain Marvel and Strange Tales bits)
Marvel Team-Up #55 (fills in, somewhat stupidly, one plot gap between Warlock #15 and Avengers annual 7)
Marvel Spotlight #1-2 (takes place prior to Death of Captain Marvel)
This has never been put well into trade. Trades recently in print which collectively capture the saga, but with a lot of duplication, a bizarre order, and head-scratching omissions:
Warlock by Jim Starlin
Avengers vs. Thanos
Death of Captain Marvel
Merry Christmas all!
I'd include all the issues from the Starlin Warlock series. Even though the earlier issues focus on the Magus, it makes Thanos's eventual (re)appearance more meaningful when you read it all as one big story.
I still wish that Starlin had been allowed to finish that story in the pages of Warlock. Not that I think it was substantially changed, but I fear that being forced by the cancellation of that solo Warlock series to finish it in the pages of other series - Marvel Two-in-One and The Avengers - might have shifted more emphasis onto characters like Spider-Man than would have otherwise been the case. I'm also not a fan of Joe Rubenstein's inks.
But those are quibbles, relatively speaking. I rank the entire Starlin Warlock/Thanos story, whatever issues you think it's comprised of, right up there with my favourite comics of all time. Great pick.
The issues I listed include all of Starlin's Warlock and the entire Magus Saga.