Post by crazyoldhermit on Feb 12, 2015 22:49:05 GMT -5
Great post and Great thread, CrazyOldHermit!
It's probably bad form to jump into a new thread like this just to disagree with something, but...
I prefer the Kirby piece. There's something that I find off about Ditko's drawing - Spider-Man looks as if he's kicking his legs as if doing so somehow helps his swing. His head's also a little too symmetrical for me considering the angle he's coming in at, and the bad guy - lacking the sheer terror that Kirby gave his character - features too prominently in my opinion. Spider-Man's name trailing off the way it does also throws the balance off. I know Ditko said he wanted to show Spider-Man at street level to ground him, but it doesn't really work for me.
The only reason I mention it is because I find it odd that Kirby never seemed to be able to get a handle on Spider-Man after he drew him for this cover. There was always something that didn't look right about him and Ditko is to me, the definitive Spider-Man artist. And yet, the one time that Jack Kirby drew Spider-Man perfectly, it was when he drew him for the first time.
Spider-Man's also supposed to be a hero that the public doesn't know what to make of, thus I think Kirby's cover with everyone keeping their distance conveys this better than Ditko's. Because there is something creepy about him - he climbs walls. Although it's not something I thought about as a kid, as an adult it would be quite disturbing to see somebody walk towards the end of a room like a normal person, and then keep going with their back hunched over, legs tucked under their body, and the occasional sideways glance thrown your way over his shoulder. This is a power I could genuinely believe would make people frightened.

My issue with the Kirby cover is that it makes Spider-Man look too powerful with a big barrel chest and confident pose. We get the feeling Spider-Man is something to be feared simply by virtue of looking up at him but it's not as mysterious. In Ditko's cover Spider-Man is awkwardly posed in a good way. It's a more dynamic pose rather than the stiff armed, stiff legged Kirby drawing (I'll trade you Ditko's symmetrical head for Kirby's unforeshortened arm!) and it carries more menace by showing Spidey just seconds after he swooped down and plucked the poor sap right off the ground. I also think seeing the crowd's fearful reaction to him portrays the moral ambiguity in a less ambiguous way. The Kirby cover can be seen as equally heroic and villainous and someone seeing it on the rack could easily think Spider-Man is a hero without even considering the possibility he could be a villain. The Ditko cover doesn't do anything to say Spidey is a hero so it relies on the audience's preconcieved notion of Marvel's long underwear characters being heroes. And I just think it's a plain old better drawing.
Regarding the logo, I agree it's less than ideal (although better than the boring black block type used in the Kirby cover) but whats really interesting ties into what badwolf said: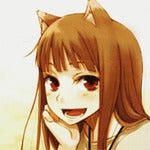 Daredevil was the poor man's Spider-Man, an acrobatic building-swinger with special senses that let him avoid danger. And when he debuted his logo was very similar conceptually to the one on this cover:
Anyways, whatever my feelings of the cover I have to admit it's a classic and I certainly can't deny the beauty of Dean White's paintover, which captures all of the mood of a Steve Ditko drawing in a Jack Kirby image: