Post by codystarbuck on Jun 17, 2021 19:33:16 GMT -5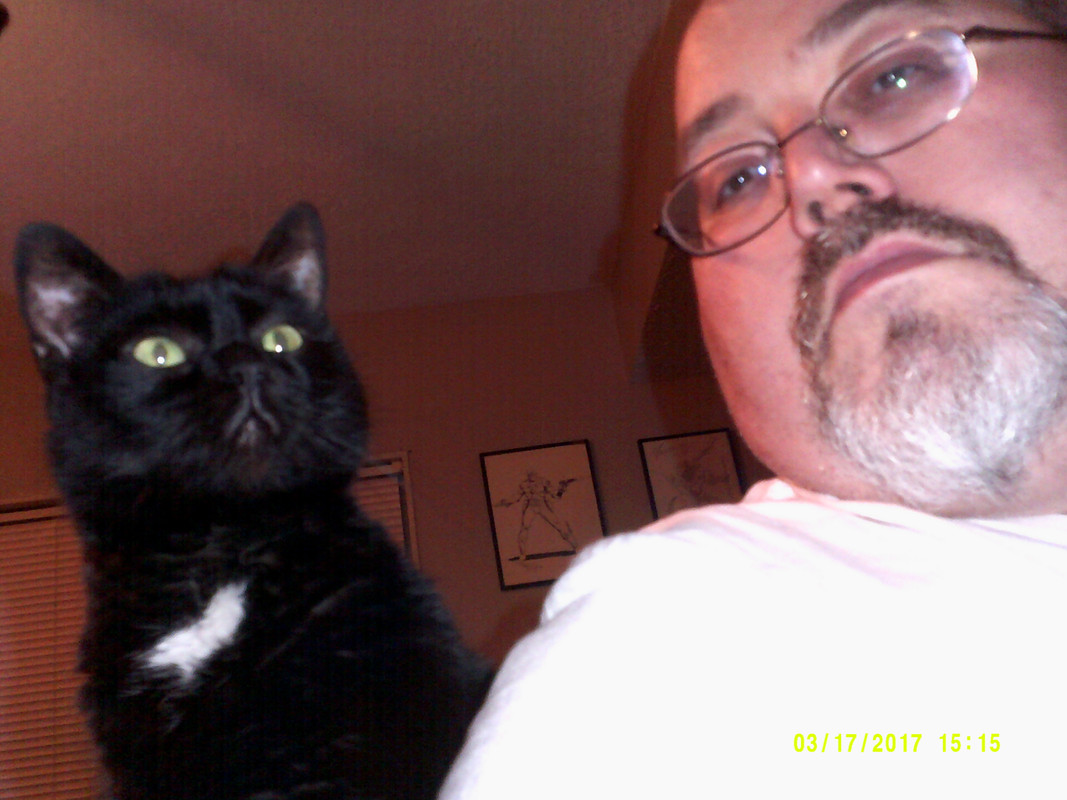 I remember decades ago reading the (dubious) speculation that Freddy's word was different in order to remind Junior's readers that there was his predecessor also out there on the newsstands, but that wouldn't be relevant for cartoon viewers of the 70's.
Anyway, it's an obvious way to streamline things, and I can't see why they wouldn't have done so had it occurred to them.
Freddy Freeman's magic word was always the name of his hero, Captain Marvel...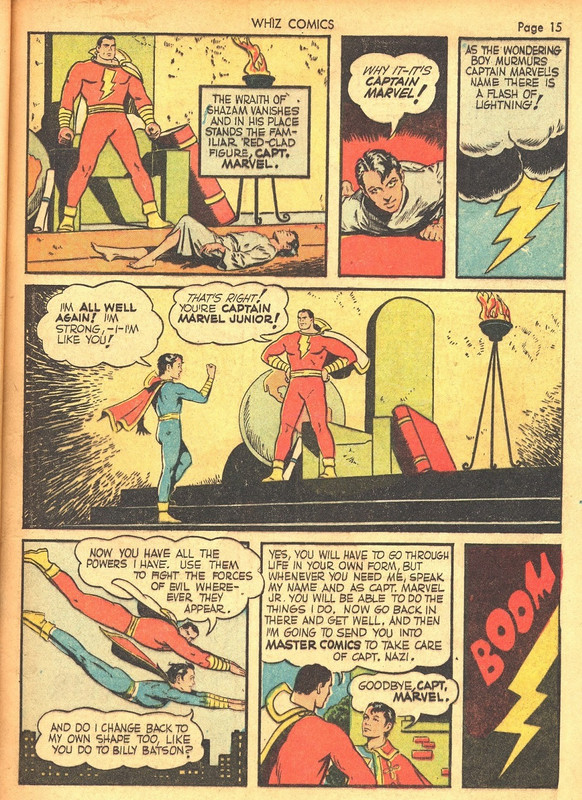 DC kept the original names and always reminded readers that this was the original Captain Marvel, in the title, with the logo Reading "Shazam! The Original Captain Marvel." For trademark and copyright purposes, Shazam! was the title, but, they always included that tag-line, in the original DC run. Filmation picked up their license during that run and went with the material DC provided, except they altered the premise a bit, for live action, due to the budget and the standards & practices issues. By the time of The Kid Power Hour with Shazam, the standards had relaxed a bit and animation could allow the super feats. Also, the tone was light enough that they didn't have to tone it down much, at all. Plus, the writers, like Paul Dini and Tom Ruegger, were fans of the comics. So that whole theory doesn't stand up to much scrutiny.
Modern DC is the problem; or, rather, the people "in charge" of things. The whole idea of renaming Captain Marvel as Shazam is senseless, if it is still the magic word. Might have just as well changed the name to Captain Thunder, since the name was up for grabs.
DC started deteriorating when Jenette Kahn left and it accelerated rapidly after Paul Levitz was pushed out, when they decided publishing didn't matter and rebranded as DC Entertainment. Why would you put publishing people in charge of a publishing company when you can put accountants and business management types in charge and use buzzwords, like "synergy" to hide the fact that no one knows what they are doing?
End of Rant.
Getting back to Junior, I suspect the change in magic name was to differentiate him from Captain Marvel and the 3 Lieutenant Marvels, who preceded Junior, by 4 issues. With the LTs, they were all Billy Batsons; so, I guess the logic is that they share the spell, since it was applied to Billy Batson (Shazam should have included his middle name). With Junior, he's not a Batson and, in his origin story, it is Captain Marvel who passes on some of his power, not the wizard, directly....
When Mary debuts in Captain Marvel Adventures #18, it is discovered that she is Billy's twin sister and shares the spell. DC kept this clear (more or less) in the pre-Crisis days and Ordway largely maintained the idea, though added the wrinkle that the extension of power, reduced the individual's power by a third. So, each is only at their peak if the other two are in their human form and at their weakest when all three manifest, which had a pretty good logic to it. Spreading that to 6 people, like Johns did, is just overkill.
I get what you are saying; but, I don't really think that was an issue then and the only issue in the cartoon is that they dispense with the origin in the title sequence, but simplify it for time.
Poor Mary only gets Selene name dropped and the rest of her patrons are dumped into "and the rest" category, hanging out with Mary Ann and the Professor. Freddy gets insulted, ("lame newsboy"

) and then they just say he says the name of his idol. They don't elaborate because then they would have to bring up Captain Nazi and they weren't about to do that. They also didn't use Ibac, because of his evil patrons and selling his soul, nor Sabac, for the same reasons, or Nippo, for obvious reasons or Mr Banjo, because he was stupid, even in the 40s! Could have used King Kull, though that would have probably led to issues with the REH estate.
Whoops; my memory was faulty. The Shazam! cartoon did use Ibac (alongside the Crocodile men) in "Best Seller."
Freckles Marvel also appears in that one. Dennis O'Flaherty is the writer. Don't recognize his name, but IMDB.com says he was an actor before, though credits are mostly minor roles, starting in 1958! If it is the same guy, his acting credits end in 1980and writing credits begin in 1981, with this. The writer (if not the same guy) also wrote for the Richie Rich cartoon, BraveStar, TMNT cartoons and the Ultra Force cartoon. He is credited with 6 episodes (one as teleplay for a Fred Ladd story). Dini wrote 4, Ladd is credited as story only on one and write on another and Tom Ruegger is credited with writer on "Star master and the Solar Mirror," which featured a crossover with Hero High. Ruegger wrote several episodes of Hero High and had previously written some episodes of Filmation's Tarzan, Lord of the Jungle. he would go on to write and produce Tiny Toons, which was filled with comic and other related material, which helped bring together the BTAS crew.