Post by shaxper on Jun 7, 2019 8:05:30 GMT -5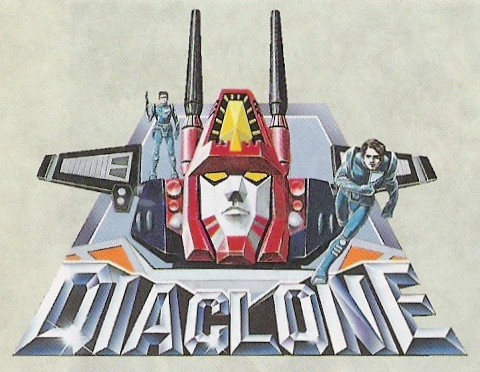 I espoused my love for the Takara Diaclone relaunch series here last year when I obtained and
reviewed Big Powered
, but I felt the need to create a more general thread for discussing the series because I am utterly in love with it and hope someone else out there is equally into the series and would enjoy discussing it.
Background:
Diaclone was the Japanese robot series that eventually launched a series of transforming robot vehicles that were brought to the United States as THE TRANSFORMERS. Yes, those Transformers. Optimus Prime and (most of) the gang were originally from the Diaclone series (a few came from Takara Microman, and a few came from other non-Takara toy lines). For years, collectors took a vested interest in obtaining the original Diaclone versions of their favorite Transformers, but others (including yours truly) took note in the earlier Diaclone toys that were both exceptionally different and tremendously creative.
A few years back, Takara decided to take a new approach to the classic series, using the original toys more as a guiding inspiration than anything else. Like the originals, the series is based on the concept of a 1/80 scale universe, complete with people with magnetic boots who populate the vehicles and bases that combine to form awesome robots. Unlike the original series, there is an emphasis on interchangeability, creating near infinite combination possibilities both for vehicle and robot modes.
And, while the price tags for these toys have been relatively prohibitive (I bought Diabattles for $160, and got Big Powered, priced at $270, as a house-warming gift from my mother), third party company Mech Toys has since been reproducing some of these toys faithfully at a fraction of the price as a series entitled Lost Planet. More recently, Mech Toys has begun putting their own creative spins on the original moulds and even releasing some designs of their own which are damn impressive.
As of now, I have Diabattles ($160), Big Powered ($270), a Lost Planet white variant of Diabattles with some really cool tweaks to the mould ($60), and the Lost Planet original design of Omega Supreme ($50) which is DAMN impressive and came with several really cool bonus pieces.
Together, they have conquered my desk as I continue to find amazing new combinations/modes for it all:
(note: the robots in this picture did not come with the set. Some are original Diaclone pilots, and some I obtained elsewhere)
In robot mode, they look like this:
Man, I love this series! And I'm going to go utterly broke collecting it.