Post by azraelms on Oct 31, 2014 14:10:19 GMT -5
Welcome to the the Halloween Analysis.
In toy news I found a very suprising sight at my local Wal-Mart today. They have a big Batman 75th anniversary display, and they have the Batman 66 figures AND BATMOBILE for sale! The figures did NOT have the Riddler there, but they did have the Surf's Up Joker figure. Figures were $15.97 and the Batmobile was $49.97. I don't know if my store just put these oue earlier than planned, as I bet they are for the DVD set coming out, but regardless, I was happy to see this. They also had the Multiversity figures and the wave was an Arkham wave. See my pics below.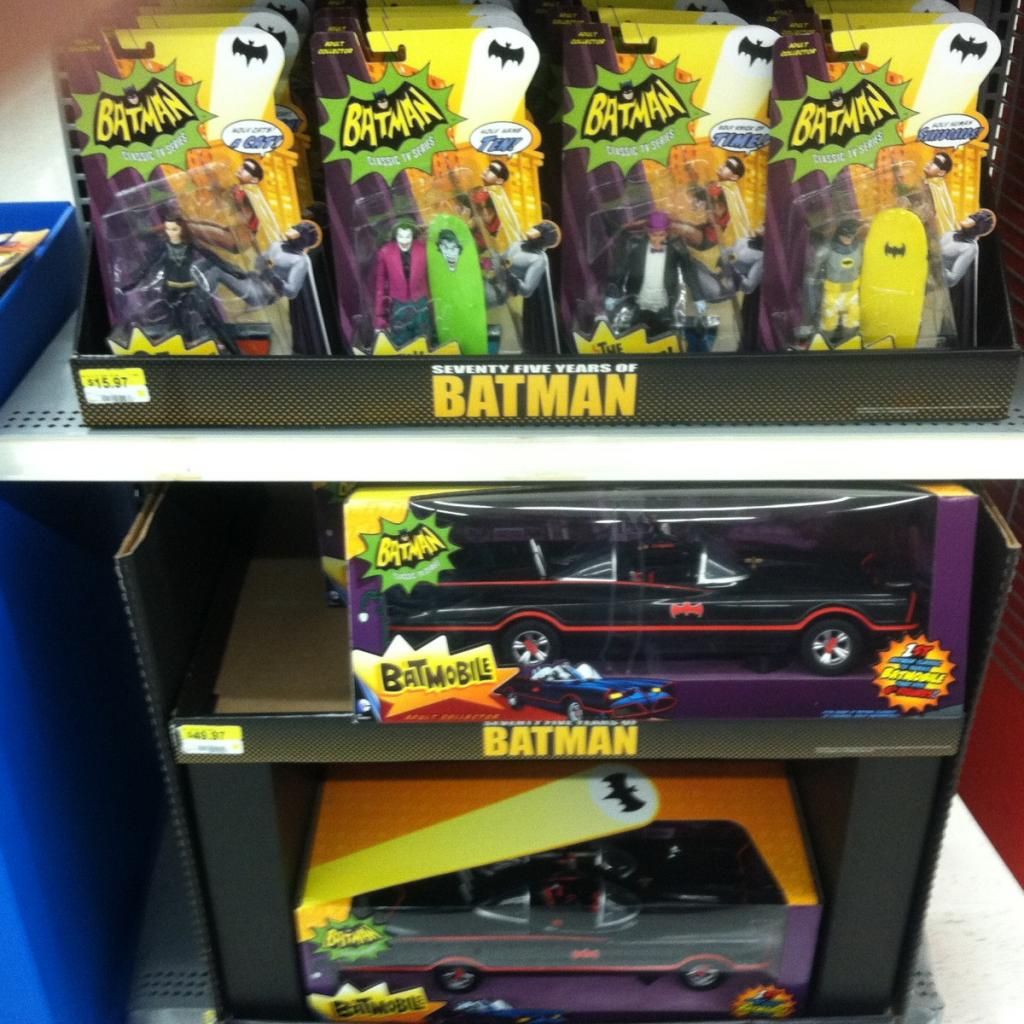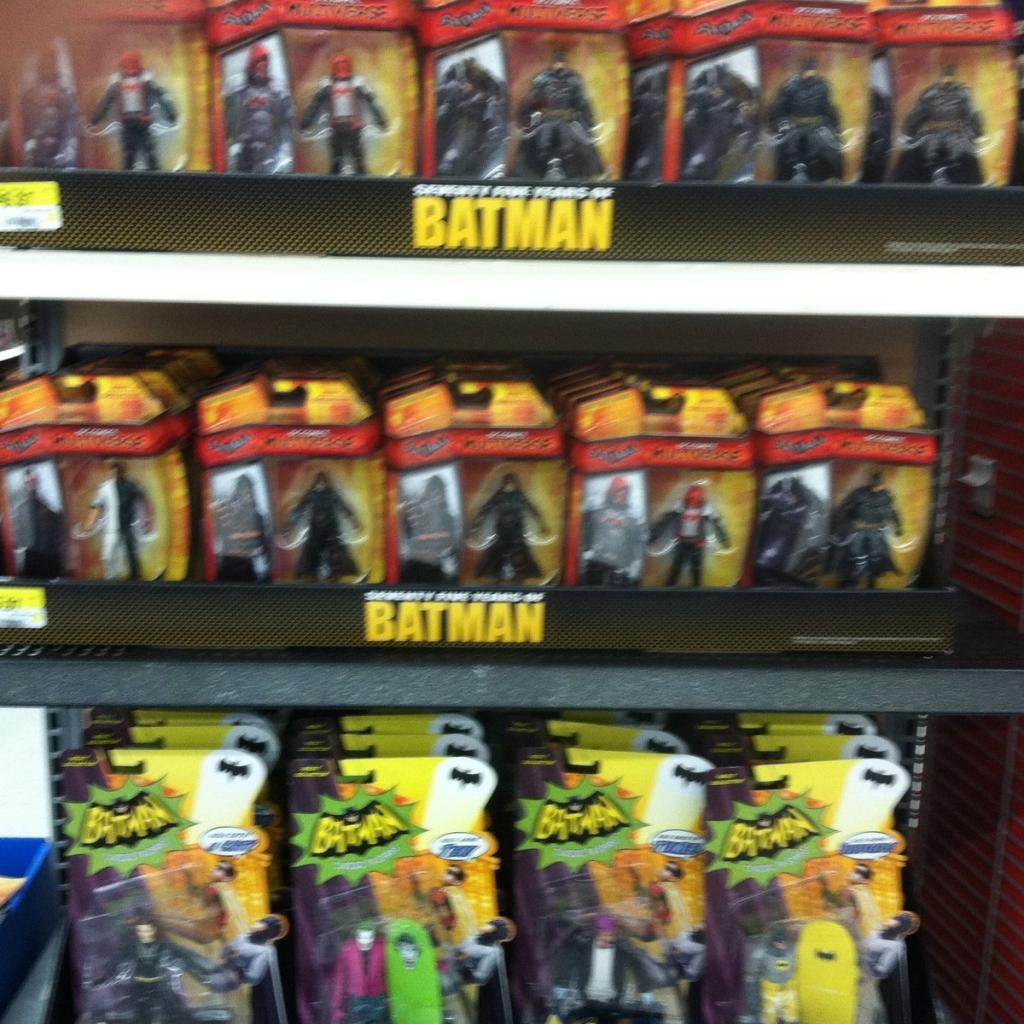 The other news from the last week or so was that Toy Guru Scott Neitlich has resigned from Mattel. I know I am not a fan of this guy, with his condescending ways, but a lot of that stems from his inability to answer questions, which probably came from above. Regardless, he is gone, and we will see what this means for future DC toys from Mattel.
toynewsi.com/news.php?itemid=23498&utm_source=dlvr.it&utm_medium=facebook
In the comics world we had the January Solicitations, and you can read those right here:
www.comicbookresources.com/?page=article&id=56446
We also just got confirmation of the return of the Legion of the Super-Heroes. You can read the details here:
www.comicbookresources.com/?page=article&id=56729
As filming in Detroit for Batman V Superman wraps up, we are getting more rumors for this film. Some of the more notable ones are right here:
www.darkhorizons.com/news/34338/malone-is-a-female-robin-in-batman
www.darkhorizons.com/news/34337/has-joker-in-dawn-of-justice-been-cast
I would hope to see an official preview or teaser (not a shaky phone video) for this one soon.
News is also starting to leak out for the other DC properties. Notably this week it was revealed that the Wonder Woman film will take place back in the 1920s, with it's sequel being in WWII.
www.darkhorizons.com/news/34506/-wonder-woman-film-to-be-a-prequel
The Supergirl television show is also moving forward and here is some information regarding the casting - and also that she will have a foster-sister.
www.darkhorizons.com/news/34504/cbs-supergirl-gets-a-foster-sister
I have been enjoying Gotham and the Flash quite a bit, and will watch Constantine in a binge when I get a few episodes built up on the DVR. Speaking of Gotham, it looks like another familiar character will show up in next week's episode:
www.comicbookresources.com/?page=article&id=56740
And that is about all for this week folks. Have a good week and I will see you here next week! Have a fun and safe Halloween!