Post by Confessor on Feb 15, 2017 16:08:38 GMT -5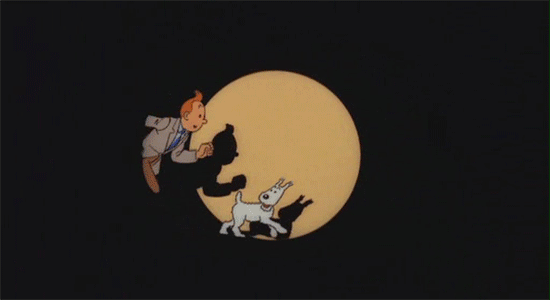 Welcome to the return of my Tintin review thread, which some of you older folks might recall from the bygone days of the Comic Book Resources forum. My original review thread, in which I'd gotten up to book number eight,
King Ottokar's Sceptre
, was unfortunately lost in the 2014 forum reboot. So, I've decided to start over again from scratch and review all 24 of Hergé's
Tintin
books, starting with
Tintin in the Land of the Soviets
and going right through to the final unfinished and posthumously published
Tintin and Alph-Art
. I'll also be reviewing the 1973 film tie-in book,
Tintin and the Lake of Sharks
.
The version of each book that I'll be reviewing will be the commonly available, colour English translations, with the exception of
Land of the Soviets
, which has, as of this writing, only ever been published in its original black & white version. For
Tintin in the Congo
, I will discuss the original 1931 edition and the 1946 redrawn colour version, simply because I happen to own both editions.
I've been a fan of Tintin for a long time and it was my mother who first introduced me to the boy reporter. She had read and enjoyed some of the
Tintin
books as a young girl and, when I was about 10-years-old, she persuaded me to take
The Secret of the Unicorn
out of our local lending library. Upon reading it, I was immediately hooked and eagerly began to borrow as many of the books as I could. During the 1990s, I managed to acquire the entire series for myself – mostly in one bulk, secondhand lot for a criminally low price. Today, I'm still very much a fan of Tintin and regard the books as some of the best detective–adventure–mystery stories that you're ever likely to read.
One thing that I won't be doing in this thread is writing a story synopsis for each book. Doing so just bores me silly and I had more than enough of that while doing my
Star Wars review thread
. I'd just much rather get on with reviewing the book itself. So, for this thread, I'll be linking to each book's entry at tintin.wikia.com, where you'll be able to find a plot summary, should you wish to read one.
Anyway, I guess there's not much more to say, except, "Great Snakes!", let's get on with it!

Hergé in 1957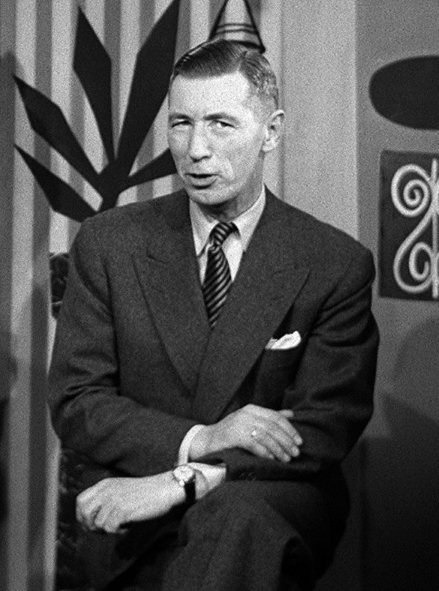 Shortcuts to the reviews
•
Tintin in the Land of the Soviets
•
Tintin in the Congo
•
Tintin in America
•
Cigars of the Pharaoh
•
The Blue Lotus
•
The Broken Ear
•
The Black Island
•
King Ottokar's Sceptre
•
The Crab with the Golden Claws
•
The Shooting Star
•
The Secret of the Unicorn
•
Red Rackham's Treasure
•
The Seven Crystal Balls
•
Prisoners of the Sun
•
Land of Black Gold
•
Destination Moon
•
Explorers on the Moon
•
The Calculus Affair
•
The Red Sea Sharks
•
Tintin in Tibet
•
The Castafiore Emerald
•
Flight 714
•
Tintin and the Lake of Sharks
(film tie-in book)
•
Tintin and the Picaros
•
Tintin and Alph-Art
(unfinished)