Post by codystarbuck on Aug 16, 2018 16:05:17 GMT -5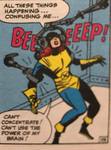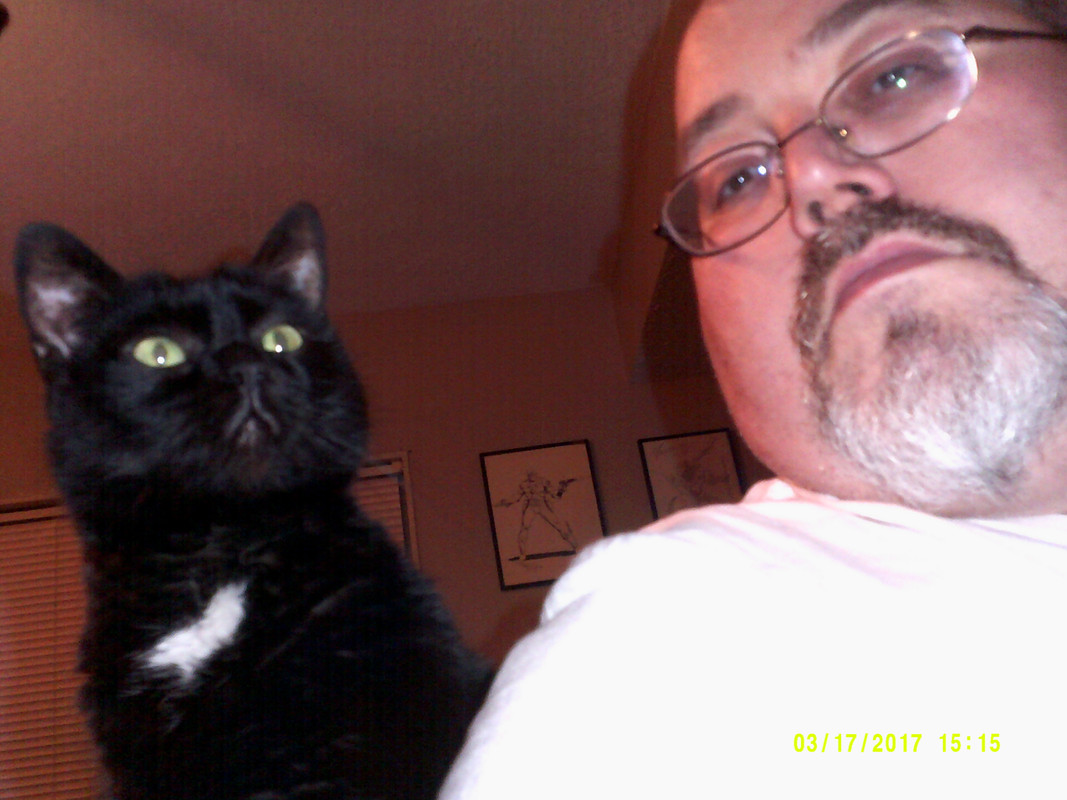 True, every man his the hero of his own story, and there are three sides to every tale. Here is Shooter's version of his departure from Marvel:
I actually never thought of it as being fired by Marvel. I thought of it as being driven out by the corrupt bastards who were running and raping the place at the time:

President Jim Galton, who came to Marvel after being fired as president of Popular Library (a division of Fawcette) subsequent to the company being acquired by CBS Books in 1977. He replaced Marvel President Al Landau who had been caught embezzling. Galton was glad to have any job. He never had any interest in comics. His intent was to segue out of the comics business and into "real" businesses — children's books, animation, magazines. I altered his plans a little by spearheading the turnaround of the comics publishing sector. No, it wasn't just me, but I certainly played a part. Galton, instead of embracing the success of the comics, used the profits we produced to finance his ill-considered schemes. Marvel Books was a financial disaster, as was Marvel Productions, the animation studio — known at Cadence as "Galton's Folly."

Executive Vice President Joe Calamari. Calamari was hired right out of law school, as I recall, by Shelly Feinberg, chairman of Marvel's parent company, Cadence Industries, as a hatchet man. Cadence was a failed conglomerate. Feinberg was recruited to dismantle the conglomerate and get the shareholders out alive. He engineered a miraculous life-support financing deal with the Bank of Boston that is legendary in corporate financial circles. Calamari and another lawyer, whose name escapes me at the moment, were sent into the various companies Cadence owned to fire people, strip the units down to saleable remnants and dump them. His reward for being a good traveling executioner was a job at Marvel as Executive VP of Business Affairs.. They callously fired the person in that position, Alice Donenfeld, a terrific, capable executive, to make room for Calamari. Alice knew and loved the comics. Calamari, as far as I know, never opened one. P.S. Alice had once been married to Irwin Donenfeld Jr., yes, that Donenfeld, son of one of the founders of DC.

There were other villains. Tell you later.

Both Galton and Calamari were members of the "Gang of Seven" who took Cadence private, the first step in their plan to cash in. They were "CMI," Cadence Management Incorporated. Corporate Raider Mario Gabelli sniffed out their scheme and tried to usurp it. Remember all the "junk publishing" Marvel did in the early 1980's? The No-Prize Book? The Fumetti Book? All the reprints? They happened because I was commanded to generate cash — some millions of dollars — any way I could, to fund the anti-takeover battle against Gabelli. Long story.

The last Cadence company, Curtiss Circulation was sold for receivables, a tidy profit for the Six (by that time they had screwed over and gotten rid of one of their own). Marvel had always been a DIVISION of Cadence, rather than a subsidiary, so it didn't have to be SEC-reported independently. That was a way of burying the Crown Jewel, hiding Marvel's true worth by laying off corporate expenses against it. After stripping out $12 million in cash for themselves, the six sold Marvel to New World Pictures at the beginning of 1987 for $45.5 million. All into their pockets. The shareholders received, as I recall, $17 a share, less than half of their real worth.

The CMI group created nothing. They built nothing. They accomplished nothing. But they got very rich off of Marvel, Curtiss and the pathetic remnants of Cadence. Welcome to American business. Bilk the stockholders, get rich.

Anyway…. I was fired from Marvel NOT because, as virtually EVERYONE thinks, because of anything that happened that had anything to do with the comics, the comics department, the staff or the creators, contract or freelance. I WAS FIRED BECAUSE WHEN MARVEL WAS SOLD TO NEW WORLD PICTURES I BLEW THE WHISTLE ON MARVEL'S CORRUPT MANAGEMENT. I wrote a letter to Bob Rehme, our new, New World CEO, telling him a few of the totally corrupt, self serving, potentially illegal things that the Marvel top brass, see above, had done/were engaged in. (Note: After acquiring Marvel, New World Pictures changed its name to "New World Entertainment."

A couple of months later, I was fired. That's the chance you take as a whistle-blower.
I was flown out to LA for an exit interview with Rehme. He had looked into the charges I'd levied. He had found that I was absolutely correct, that everything I'd told him was true — but, he said, how would it look to NWE's investors if they fired top management for being corrupt right after buying the company? Much easier to get rid of the squeaky wheel, and deal with the scum at their leisure.

Rehme said that he had instructed Galton to offer me a deal similar to the kind of deal that studio chiefs get when they leave a place like Paramount or TriStar — they were going to set me up as an "independent producer." They would fund offices, a staff, and all costs so that I could produce my own line of comics — which Marvel would distribute and to which, Marvel would have have a package of licensing rights.

Galton and cronies however, were sufficiently annoyed by my whistle-blowing, which caused them serious problems, that they managed to obstruct my "independent producer" deal till it was dead. All I got from Marvel was screwed.

But…. Again, it was evil people, not Marvel doing me wrong. I had nothing against Marvel, the conceptual entity. Still don't.
The idea of buying Marvel came up later, after I'd written the show, at a party at my friend Clark Smith's house. He introduced me to an executive from Chase. I'll tell that story later.

After my bid for Marvel came in second to Perelman's, when I was being interviewed for the job of President of Marvel by CEO Bill Bevins, I expressed my low opinion of Galton et al. His response: "If all of Marvel's upper management drowned in the East River, no one would notice they were gone for at least a month." That's a real quote. We hit it off. I might have been hired, except for the fact that there would have been a bloodbath the day I walked through the door as new boss. I admitted to Bevins that a few I would have to fire, and others would quit or jump out the windows. He told me that they, Perelman's company, intended to take Marvel public, and couldn't afford any drama. Like Rehme, he wanted to filter his guys in quietly and get rid of the scum slowly and quietly. And he did.
jimshooter.com/2011/04/even-more-questions-and-answers.html/
The cash grab with throwaway titles has the ring of truth (with the ulterior motive of flooding other companies off the stand, in the fine Marvel tradition) and the carving job on divisions is pure 80s corporate raider mentality; so, I can buy that. Snitching out Galton? maybe. Gerard Jones revised Comic Book heroes (from the 90s) describes his final days of Shooter being fired and then taking the redeye flight to the coast to talk to the corporate masters and being left to cool his heels in the waiting room all day, before tucking tail and heading home. Probably a little of column A and some from column B.